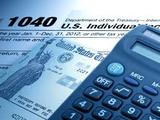 Often times, taxpayers leave money on the table when they file their tax returns. Whether it is fear of IRS, not knowing it is allowed and/or simply because you don't have a proof.
There are so many
legally allowed deduction
taxpayers miss on because of unorganized record keeping. My advice to everyone is;
Be organized save receipt
Keep good record of everything you spent

Pay with debit or credit card that you'd have a statement to match

Categorize receipts in your shoe box

Use the itemized deductions Schedule A

Now it is time to know what you need track of as deductions in your tax return!
Charitable Contributions whether cash, check or household items Charitable contributions are only deductible if you itemize deductions on Form 1040, Schedule A.

To be deductible, you must make charitable contributions to qualified organizations. Payments to individuals are never deductible i.e. Salvation Army, Goodwill and/or recognized religious establishment.
You can deduct only the amount that exceeds the fair market value of the benefit received if your contribution entitles you to merchandise, goods or services, including admission to a charity ball, banquet, theatrical performance, or sporting event.
For a contribution of cash, check or other monetary gift (regardless of amount), you must maintain as a record of the contribution a bank record or a written communication from the qualified organization containing the name of the organization, the amount and the date of the contribution. In addition to deducting your cash contributions, you generally can deduct the fair market value of any other property you donate to qualified organizations. For any contribution of $250 or more (including contributions of cash or property), you must obtain and keep in your records a contemporaneous written acknowledgment from the qualified organization indicating the amount of the cash and a description of any property contributed. The acknowledgment must say whether the organization provided any goods or services in exchange for the gift and, if so, must provide a description and a good faith estimate of the value of those goods or services. One document from the qualified organization may satisfy both the written communication requirement for monetary gifts and the contemporaneous written acknowledgment requirement for all contributions of $250 or more.
Also, donated time, miles driven and travel are deducted. Good record keeping and proof is required.
Out of pocket paid medical expenses Medical care expenses include payments for the diagnosis, cure, mitigation, treatment, or prevention of disease, or payments for treatments affecting any structure or function of the body.
2- Deductible medical expenses –not paid by employer- may include but are not limited to the following:
Payments of fees to doctors, dentists, surgeons, chiropractors, psychiatrists, psychologists, and nontraditional medical practitioners

Payments for in-patient hospital care or nursing home services, including the cost of meals and lodging charged by the hospital or nursing home

Payments for transportation primarily for and essential to medical care that qualify as medical expenses, such as payments of the actual fare for a taxi, bus, train, ambulance, or for medical transportation by personal car, the amount of your actual out-of-pocket expenses such as for gas and oil, or the amount of the standard mileage rate for medical expenses, plus the cost of tolls and parking fees

Payments for insurance premiums you paid for policies that cover medical care or for a qualified long-term care insurance policy covering qualified long-term care services.

3-
Unreimbursed business expenses (
also known as employee business expenses) Some employees may be able to deduct certain work-related expenses. The following facts from the IRS can help you determine which expenses are deductible as an employee business expense. You must be itemizing deductions on IRS Schedule A to qualify.
Expenses that qualify for an itemized deduction generally include:
Business travel away from home

Business use of your car

Business meals and entertainment

Travel

Use of your home

Education

Supplies

Tools

Miscellaneous expenses

4-
Education expenses
Qualified education expenses are amounts paid for tuition, fees and other related expenses for an eligible student.
Qualified expenses are amounts paid for tuition, fees and other related expense for an eligible student that are required for enrollment or attendance at an eligible educational institution. You must pay the expenses for an academic period* that starts during the tax year or the first three months of the next tax year.
Eligible expenses also include student activity fees you are required to pay to enroll or attend the school. For example, an activity fee that all students are required to pay to fund all on-campus student organizations and activities.
Expenses that Do Not Qualify Even if you pay the following expenses to enroll or attend the school, the following are not qualified education expenses:
Room and board

Insurance

Medical expenses (including student health fees)

Transportation

Similar personal, living or family expenses

5-
Moving expenses
related to job change If you move your home you may be able to deduct the cost of the move on your federal tax return next year. This may apply if you move to start a new job or to work at the same job in a new location. In order to deduct your moving expenses, your move must meet three requirements:
1. Your move must closely relate to the start of work. In most cases, you can consider moving expenses within one year of the date you start work at a new job location. Additional rules apply to this requirement.
2. Your move must meet the distance test. Your new main job location must be at least 50 miles farther from your old home than your prior job location. For example, let's say that your old job was three miles from your old home. To meet this test, your new job must be at least 53 miles from your old home.
3. You must meet the time test. You must work full-time at your new job for at least 39 weeks the first year after the move. If you're self-employed, you must also meet this test. In addition you must work full-time for a total of at least 78 weeks during the first two years at the new job site. If your tax return is due before you meet the time test, you can still claim the deduction if you expect to meet it.
6-
Use of home office
If you use part of your home for business, you may be able to deduct expenses for the business use of your home. The home office deduction is available for homeowners and renters, and applies to all types of homes.
Requirements to Claim the Deduction Regardless of the method chosen, there are two basic requirements for your home to qualify as a deduction:
·
Regular and Exclusive Use.
You must regularly use part of your home exclusively for conducting business. For example, if you use an extra room to run your business, you can take a home office deduction for that extra room.
·
Principal Place of Your Business.
You must show that you use your home as your principal place of business. If you conduct business at a location outside of your home, but also use your home substantially and regularly to conduct business, you may qualify for a home office deduction. For example, if you have in-person meetings with patients, clients, or customers in your home in the normal course of your business, even though you also carry on business at another location, you can deduct your expenses for the part of your home used exclusively and regularly for business. You can deduct expenses for a separate free-standing structure, such as a studio, garage, or barn, if you use it exclusively and regularly for your business. The structure does not have to be your principal place of business or the only place where you meet patients, clients, or customers.
· Generally, deductions for a home office are based on the percentage of your home devoted to business use. So, if you use a whole room or part of a room for conducting your business, you need to figure out the percentage of your home devoted to your business activities.
7-
Legal Expenses
You can deduct legal fees related to doing or keeping your job.
8- Career Advancement Expenses
You can deduct certain expenses you have in looking for a new job in your present occupation, even if you do not get a new job. You cannot deduct these expenses if:
You are looking for a job in a new occupation,

There was a substantial break between the ending of your last job and you're looking for a new one, or

You are looking for a job for the first time.

Employment and outplacement agency fees.
You can deduct employment and outplacement agency fees you pay in looking for a new job in your present occupation.
Continued Education classes and seminars cost